We're officially a quarter of the way through 2022! We know you've been working hard on your pole journey, unlocking new moves, building up your strength and conditioning. Now it's time to relax and give yourself a pat on the back.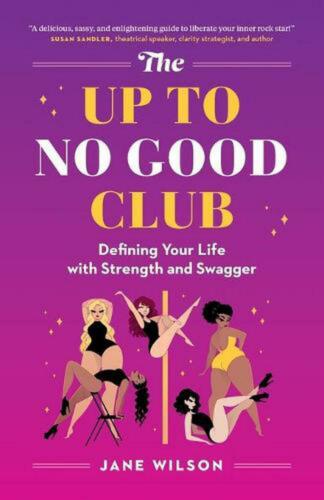 The Up To No Good Club
By Jane Wilson
With writing prompts and to-do lists at the end of each chapter,
Jane coaches you through the steps towards a bigger,
fuller life (whether you take those steps in stilettos or flats).
RRP £17.99

Face Mask 60ml
Face Facts
The perfect mid week pamper or weekend detox for your skin!
Help cleanse your skin with the Face Facts range of Mud Masks.
Vegan Friendly
RRP £2.79

Bath Bomb
Buff Bombs
Jam packed with magnesium-rich Epsom salts,
which help widen your blood vessels to boost your
recovery and soak the soreness out of your muscles.
RRP £6.50

PoleClean
Pole Amour UK
The Pole Clean formula offers infection control protection through a fast acting, powerful, alcohol free, anti-microbial formula foaming spray. Quickly removing unwanted residue including oil, grime & dirt, while leaving a non slippery shine.
RRP £9.99

Vidrate
Enhanced Hydration Sachet
Each sachet is packed with vitamins and electrolytes
and contains zero sugar. Such a wide range of flavours to try.
Our tasty formula is made from natural ingredients and is vegan/vegetarian friendly.
RRP £1